Pretty Sliding Puzzles
Play a sliding puzzle game.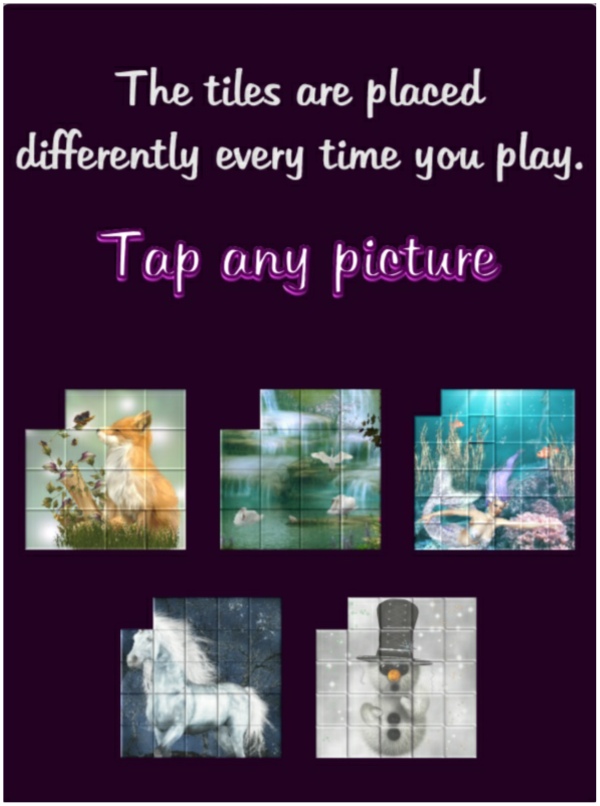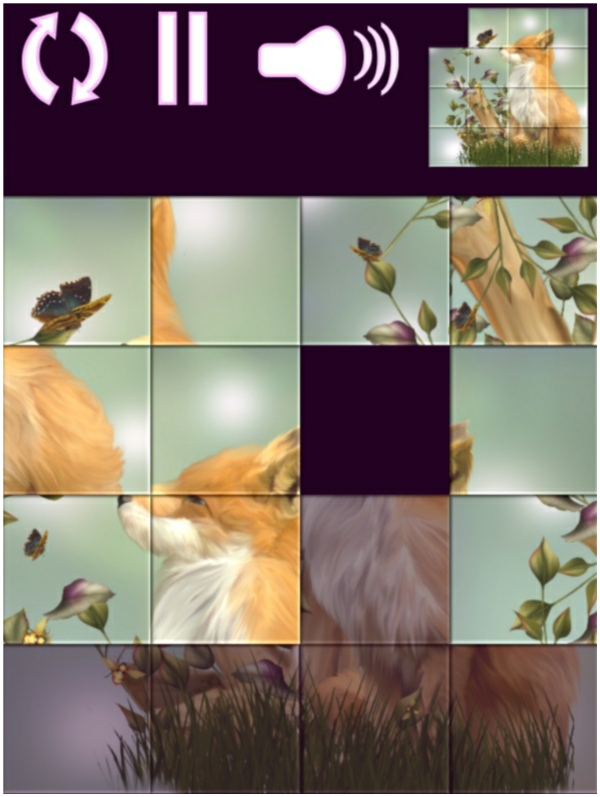 Play 5 sliding puzzle games.

Slide the tiles to form the picture shown in the corner.

The tiles are randomly placed each time.

Because of the random placement, the last two tiles might need to be swapped.

If all the tiles are in place and only two tiles are in the wrong positions, a swap button will appear.

There are sound effects but no music.

Your browser settings might block the sounds without alerting you to it - especially on cell phones.