Five Festive Faces
Find the pattern and place the five extra faces into the right spots.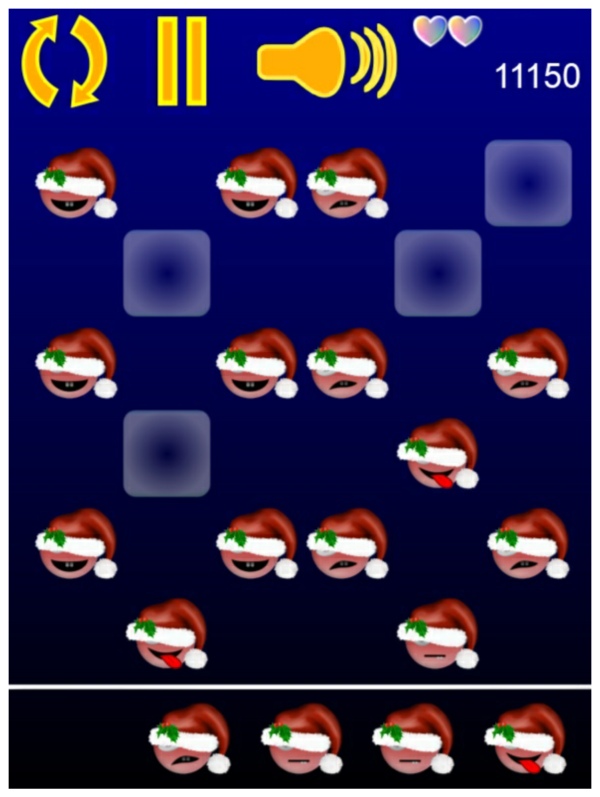 Place the 5 faces below the line in their correct spots.

There's always a pattern, but the pattern can be anything: a diagonal line, a picture, a horizontal line, a block etc.

There could be several patterns.

If you struggle to see any pattern, press restart, it will give you the same puzzle but with different faces removed.

Play 50 puzzles with 5 different faces.

Puzzles are randomly allocated but won't repeat until you've played all of them (or lose all your lives).